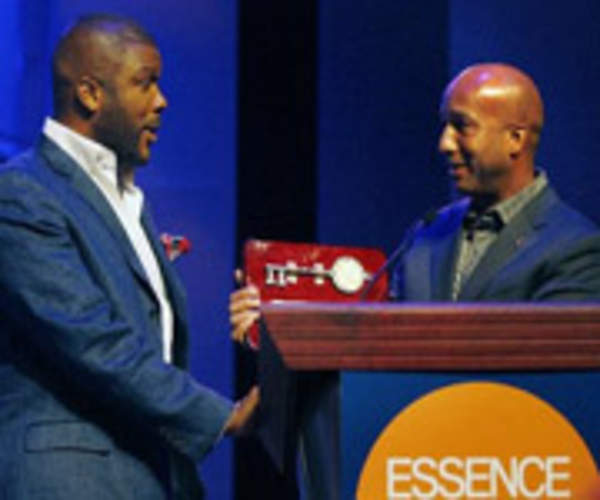 With the Ernest N. Morial Convention Center's seminar hall already full, the 14th Essence Music Festival kicked off with an appearance from New Orleans native and entertainment mogul Tyler Perry, who received a key to the city from New Orleans mayor C. Ray Nagin.
Taking the seminar stage shortly before noon, Nagin gave brief remarks in which he thanked Essence Communications Inc., and encouraged the audience to support Barack Obama as the first African-American candidate for president.
"(Katrina) opened up a vortex, if you will, for this country to think differently. We stand with the opportunity to elect the first African-American president. But let me tell you, it's not going to happen unless we get off our butts and make it happen," Nagin said.
Introducing Perry, Nagin spoke of the entertainer's phenomenal success in theater, film, television and literature, particularly his unprecedented 100-episode deal with cable network TBS for his show "House of Payne."
"He's one of the few creative people where they just gave him the check and said, 'Here you go. Do whatever you want.' That just does not happen," Nagin said.
Perry came out, dressed in white linen pants with white loafers and a navy blazer, to receive a proclamation declaring today a day of honor for Perry, as well as a key to the city.
"I don't know if it opens anything," Nagin cracked, to which Perry responded, "Hibernia?"
"You don't need Hibernia," Nagin said. "You're dealing with some bigger things. You are a native son. This is your city. We are proud of you. We love you, and we wish you the best."
The audience gave Perry a standing ovation throughout his time on stage with Nagin, but he soon told them - in a faux-fussy Madea voice - to "Sit down! Sit down!"
After expressing his gratitude for the honors, Perry quickly referred to the social ills that contributed to his difficult childhood in New Orleans, which included abuse and homelessness.
"I grew up in this great city, and if you haven't been here, I encourage you to get out past the smiles of Bourbon Street and the French Quarter. There's another New Orleans, faced with poverty and despair," he said.
Perry referred to his "love-hate" relationship with the city, but said he was very happy to receive so much love from his hometown. Before concluding his remarks with a premier of the trailer for his new movie, "The Family That Preys," he gave some words of inspiration about overcoming odds through love of God, self and others.
"You can make it," he said. "You don't have to be perfect. You can be flawed. You can be messed up. I was a mess, but God saved me."
This article was posted by Molly Reid, staff writer, The Times-Picayune:
http://blog.nola.com/mollyreid/2008/07/essence_opens.html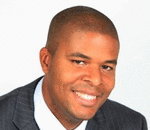 Posted By: Dante Lee
Sunday, July 6th 2008 at 8:58PM
You can also
click here to view all posts by this author...