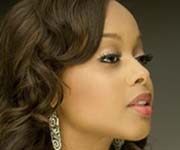 TBS, television's #1 comedy network, has partnered with Def Jam Recordings and Grammy-nominated singer Chrisette Michele for a promotional campaign designed to tout new episodes of the highly rated sitcom Tyler Perry's HOUSE OF PAYNE. As the centerpiece of the campaign, Michele has recorded a new, original song entitled "I Gotta Love Jones" for HOUSE OF PAYNE, which will be featured in on-air spots and other promotional elements. Four new episodes of Tyler Perry's HOUSE OF PAYNE are slated to air back-to-back Wednesday, June 4, at 9 p.m. (ET/PT).
"During the NBA All-Star game in February, we had a lot of fun and a lot of success using popular music to tap into viewers' love of both basketball and Tyler Perry's HOUSE OF PAYNE. Now we're taking things a step further with a custom song from Grammy-nominated R&B artist Chrisette Michelle of Def Jam Recordings," said Vicky Free, vice president of entertainment marketing for TNT, TBS and TCM's Emerging Marketing and Partnerships business unit. "This campaign and the new song 'I Gotta Love Jones' for HOUSE OF PAYNE allows us to reach viewers just as they are 'jonesing' for summertime, family reunions and barbeques. Like Tyler Perry's HOUSE OF PAYNE itself, the campaign celebrates family fun, love and the crazy times to be had when a family of characters gets together."
Central to the campaign is a :60 music video that features LaVan Davis, Cassi Davis, Lance Gross, Larramie Doc Shaw dancing along with Michele on "I Gotta Love Jones." Also featured will be a 2:30 piece on the making of the music video to be shown in Regal Cinemas around the country. Additional versions of the song will be featured in shorter on-air spots and on radio, while the full video will be made available online at tbs.com and
http://www.defjam.com
, as well as on Michele's MySpace page. TV spots are slated to begin airing May 22. Other elements will kick off in early June. Additionally, Michele will join the cast of HOUSE OF PAYNE at the 2008 Essence Music Festival for a special performance.
Chrisette Michele burst onto the R&B scene last year with the release of I Am, her debut album from Def Jam Recordings. She was recently nominated this year for a Grammy in Best Female R&B Performance category for the song "If I Had My Way." She has also earned an NAACP Image Award nomination as Outstanding New Artist and a Vibe Music Awards nomination for Breakthrough Artist of the Year.
Set in Atlanta, Tyler Perry's HOUSE OF PAYNE features LaVan Davis as fireman Curtis "Pops" Payne, a man who believes his house should be his castle, he the king and his wife, Ella (Cassi Davis), the queen. Unfortunately, their castle has turned into Grand Central Terminal thanks to one son and his family moving in and another son spending much of his time mooching off his parents. Allen Payne, Lance Gross, Demetria McKinney, Larramie Doc Shaw and China McClain co-star.
This new multi-generational family comedy premiered in June 2007 with ad-supported cable's #1 sitcom telecast of all time among key adult demos, households and viewers. By the end of last summer, it was television's #1 show among African-American adults 18-49. It now ranks as ad-supported cable's #1 original sitcom of all time among adults 18-49. Tyler Perry serves as director, executive producer and writer on the show.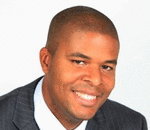 Posted By: Dante Lee
Saturday, June 7th 2008 at 11:47PM
You can also
click here to view all posts by this author...