Tanya White's commitment to advocating for diversity, equity, and inclusion (DEI) extends far beyond her remarkable achievements as an author, speaker, and consultant. Recognizing the imperative need for systemic change, she has become a powerful voice in promoting DEI in both the workplace and educational institutions.
In the modern era, diversity goes beyond mere representation. It encompasses the inclusion of individuals from diverse backgrounds, experiences, perspectives, and identities, fostering an environment that embraces and celebrates differences. White emphasizes that true diversity means creating spaces where everyone feels valued, heard, and empowered to contribute their unique talents and insights.
Workplaces, including educational institutions, play a pivotal role in driving social progress and shaping future generations. Therefore, it is essential that they embody the principles of equity and inclusion. However, the reality is that systemic barriers and biases persist, hindering the advancement of underrepresented groups and perpetuating inequality.
White's upcoming book, 'Professionally Lynched: Revealing Systemwide Workplace Injustices and Healing From the Lifelong Trauma It Causes Everyone,' serves as a wakeup call to address these deeply rooted inequities. By shedding light on the widespread injustices present in organizational structures, she strives to ignite an organizational revolution and dismantle the oppressive systems that disproportionately affect marginalized individuals.
Educational institutions, in particular, hold a unique responsibility to foster inclusive environments that empower all students, regardless of their racial, ethnic, or socioeconomic backgrounds. As a seasoned educator herself, White understands the crucial role these institutions play in shaping young minds and preparing them for a diverse and interconnected world.
To achieve true equity, educational institutions must actively address disparities in educational resources, opportunities, and outcomes. White's extensive experience in the education field, coupled with her master's degrees in special education and school counseling, equips her with a deep understanding of the challenges faced by marginalized students. Through her work, she advocates for inclusive curriculum development, culturally responsive teaching practices, and targeted support systems to ensure that every student has an equal opportunity to thrive.
Furthermore, White recognizes the importance of addressing the unique obstacles faced by Black women in the workplace and academia. Her workshops, such as "Wounded While Working: The Barriers Black Women Face After Getting A Seat At the Table," provide a platform to discuss the intersectional challenges experienced by this group and explore strategies to overcome them. By amplifying the voices and experiences of Black women, White seeks to create awareness and drive change to break down the barriers that impede their progress.
In a world that is becoming increasingly interconnected, diverse perspectives and inclusive practices are not just a moral imperative but also a strategic advantage. Research consistently shows that diverse teams and organizations outperform their counterparts, fostering innovation, creativity, and better decision-making.
Tanya White's unwavering dedication to DEI serves as a powerful reminder that progress is not a singular effort, but a collective journey. By championing diversity, equity, and inclusion in the workplace and educational institutions, she continues to inspire individuals and organizations to recognize the urgent need for change and take concrete steps towards building a more equitable and inclusive future for all.
https://www.tanyawhite.com/
To hear Tanya White's interview on the AMPED Up radio show, visit
https://youtu.be/Uw2vfBKFims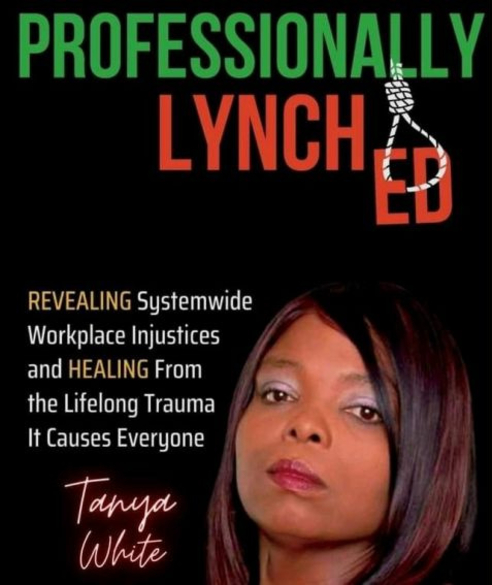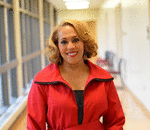 Posted By: Pam Perry
Thursday, June 1st 2023 at 5:33PM
You can also
click here to view all posts by this author...