Can you answer a big, fat "YES" to any of these questions?
1) You've published a book (self-published or through a major publisher) but aren't making enough sales?
2) You're currently writing your book (or maybe have the manuscript done) but you're scared witless at the idea of selling it and can't figure out how to get it into bookstores or set up a website to sell it?
3) You're planning to write a book at some point but want to be sure to avoid all-too-common mistakes most authors make which prevent their books from enjoying greater success?
If you answered "YES" to any of these questions, then join Steve Harrison along with several successful authors and publishing experts this Tuesday, April 25th for his free "Bestseller-A-Thon" web training class.
http://bit.ly/pamperryprcoachforauthors
Steve has helped over 12,000 authors promote their books, including such bestsellers as Rich Dad Poor Dad and Chicken Soup for the Soul.
On the free web class, you'll hear from some of the sharpest publishing and marketing minds out there, who'll reveal what most authors don't know about writing a good book and selling thousands of copies.
It doesn't matter where in the process you are with your book. Steve has structured the training to show you how to become outrageously successful at every stage of writing, publishing and selling your book.
And best of all, this training is on the house! All you have to do is reserve your spot now for the Bestseller-A-Thon free web training.
http://bit.ly/pamperryprcoachforauthors
Here's just a small sample of what you'll learn:
How a cowboy sold 470,000 books using social media and other tools. You'll hear how Reid is using Facebook and social media in some unique ways to sell lots of books.
What one timid, "terrified" author did to become a bestselling author. Anne had little confidence and a bland book cover -- but today she is a bestselling author.
How Matthew sold over 5 million books with what Steve calls the "sell books by the truckload" strategy. Discover what it takes to get just ONE company or organization to buy 10,000 or more copies of your book.
3 proven strategies most authors don't know for selling more books on Amazon. One author Steve works with sold 900 books in 24 hours and went to #2 in his very competitive category.
Don't just create a book, create a brand. Learn some of the biggest mistakes author make and how to avoid them. A former editor of a major New York publishing house with 17 years' experience will show you what the big publishers know that you don't.
How many books do you really need to sell to make the New York Times bestseller lists? How about the Amazon list? Steve will address those questions and more.
The one piece of paper that can easily lead to your selling thousands of books to schools or nonprofit organizations who say they don't have any money to buy your book.
A former Oprah producer will share how to make yourself TV-genic! On the web class, she'll give you three simple action steps to increase your odds, no matter who you are, of landing national TV coverage.
What most authors don't know about creating a book that goes viral. One of the big secrets is to have several "signature stories" that cause other people to tell their friends about you and your book. Steve will reveal what a "signature story" is and how you can use it to create word of mouth about your book. You'll even meet one of the world's foremost experts on storytelling who will show you how to leverage this incredibly powerful skill.
How to get colleges to buy your books – even if it's not finished yet. You will hear directly from one author who sold $11,000 worth of books to just one school before her book even came out. She'll also reveal how she gets colleges to buy books for every attendee when she speaks.
Ways to breathe new life into an old book. With a few tweaks, it can be done, and we'll show you how.
Don't let these 3 common fears hold you back. The key to selling a lot more books is often finding your own "Bestseller Mindset." You need to be able to overcome the negative feelings and mental blocks that hold you back. Learn how other people just like you have overcome the fear of promoting yourself, the fear of criticism and the fear of failure.
How to quit your day job and make your full-time living as an author/speaker! Or if you already are, hear how others have been able to increase their income significantly AND MUCH, MUCH MORE!!
So what do you say? Are you going to tune in for this very special event?
Click here now to register for the free web class on Tuesday, April 25th at your choice of times, 2 pm Eastern (11 am Pacific) or 7 pm Eastern (4 pm Pacific).
http://bit.ly/pamperryprcoachforauthors
I hope you can make it! Your future book sales depend upon it.
To Your Superstar Success,
Pam Perry
www.pamperrypr.com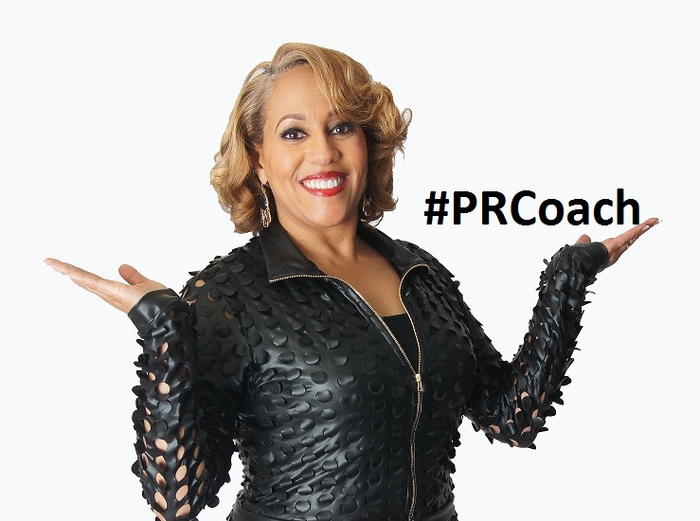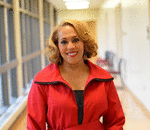 Posted By: Pam Perry
Saturday, April 22nd 2017 at 4:53PM
You can also
click here to view all posts by this author...