The IRS has been ruled to violate the Administrative Procedure Act (APA) when it published binding "notices"-now become final-2006-50; and 2007-11 in not giving the public full opportunity for comment and rulemaking, before deciding how illegally levied telephone long distance telephone Excise Taxes were to be returned to Taxpayers on their 2007 Tax Returns. The court further held the IRS IMPROPERLY INFLUENCED the public not given the chance for advance hearings to go along with the agency's simplified procedure to have these nontaxable funds returned to them. Consequently, the IRS EXTENDED THE STATUTE OF LIMITATIONS-UNTIL JULY 27,2012 to file refunds of these illegal excise phone taxes levied unlawfully. What an OPPORTUNITY for The COOPER AND ASSOCIATES TAX SERVICES!! We began itemizing phone tax refunds due over six years ago--5 MILLION DOLLARS RETURNED TO 50,000 TAXPAYERS (or to Representatives of deceased former telephone owners).
Visit: D. C. Federal District Court "STRIKES DOWN" IRS SIMPLIFIED EXCISE TAX PHONE REFUND PROCEDURE
Refer Back To Us! - http://tylerperryfans.com/?referrer=231005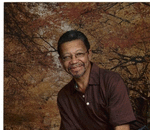 Posted By: Bill Cooper
Sunday, May 6th 2012 at 6:55PM
You can also
click here to view all posts by this author...