Happy Independence Day to You!
This day is a special day to uplift our Soldiers who fight for our freedom.
How fortunate we are to be citizens of a country that is known for embracing
independence and individuality. Our Soldiers fight so we can remain a "Free" country.
Are you a Soldier? Is there a country (person(s), place, or thing) that you fight for?
Are you a Soldier for yourself? For Your Boss? For your Maker? For your Family?
For the Children? For Righteousness? For Truth? For Justice? For Love?
Let's put on our Armour and join in the war to keep our country free!
What makes you feel free? I have Painting on the mind today so I think I will let my
creativity be free to just be. We are free to create. Free to illustrate.
Stay Free! Stay Independent. Help others understand the value of our Freedom and
Independence!
Have a memorable day and be a dedicated Soldier.
Live on purpose.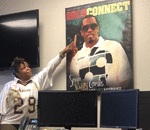 Posted By: Elynor Moss
Monday, July 4th 2011 at 11:32AM
You can also
click here to view all posts by this author...