Today is a great day to work. Work on you!
Becoming better is the mission.
So since we all enjoy reading and learning...
I figured I would share a book I'm
diving into this weekend:
"The Power of Nice" authored by Linda Kaplan Thaler
and Robin Koval
This book explains how to conquer the Business World
with Kindness.
The Power of Nice Principle #5
Negative impressions are like germs.
Positive actions are like seeds, rude gestures and remarks
are like germs - you may not see the impact they have on
you for a while, but they are there, silently infecting you and
everyone around you.
Purchase a copy:
http://bit.ly/jnQ7oH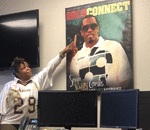 Posted By: Elynor Moss
Saturday, July 2nd 2011 at 1:44PM
You can also
click here to view all posts by this author...