(WASHINGTON, DC) – The American Civil Liberties Union will join the NAACP and several others for a teleconference Thursday, June 30 at 3 p.m. EDT following a vote in the United States Sentencing Commission (USSC) to determine whether the recently passed Fair Sentencing Act sentencing guidelines will apply retroactively to those currently serving sentences for crack cocaine charges.
The Fair Sentencing Act was passed by Congress and signed into law by President Obama last year. Under the new law, the crack and powder cocaine sentencing disparity, which falls disproportionately on African-Americans, was lowered from 100:1 to 18:1. However, those currently incarcerated for possession of crack cocaine did not have their sentences changed.
WHAT: Teleconference following USSC vote on crack cocaine sentencing retroactivity
WHO: Laura W. Murphy, director, ACLU Washington Legislative Office; Hilary O. Shelton, director, NAACP Washington Bureau & Senior Vice President for Advocacy for Policy; Jeffrey Robinson, associate director-counsel for programs and administration, NAACP Legal Defense Fund; Charles J. Ogletree, Jr., executive director, Charles Hamilton Institute and Jesse Climenko Professor of Law, Harvard Law School; Natasha Darrington and Lawrence Garrison, formerly incarcerated persons who benefited from the 2007 Crack Cocaine Retroactivity Amendment and Members of Families Against Mandatory Minimums; Janaye Ingram, bureau chief, National Action Network's Washington Office
WHEN: Thursday, June 30, 3 p.m. EDT
WHERE: Call-in number: 800-816-4134; Press Access code: 69922#
CONTACTS: Mandy Simon
(202) 675-2312
media@dcaclu.org
Ben Wrobel
(202) – 463-2940 ext. 1012
bwrobel@naapcnet.org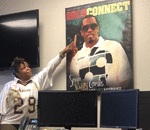 Posted By: Elynor Moss
Thursday, June 30th 2011 at 1:51PM
You can also
click here to view all posts by this author...