Home > Polls & Voting > Post Content

Tyler Perry came from a background most of us are very familiar with. Abuse, homelessness, loneliness, huger, etc. etc. etc....He's gone through thick and thin to make it happen for himself, and as a result he's made a difference in a lot of lives, including mines. I've personally worked for him. First on "House of Payne" Season 3, to "Madea Goes To Jail", (Our picture getting off the bus made it to this month (March) People's Magazine, to his latest project, "I Can Do bad All By Myself". He's a very professional man, and above all. he cares for and is an idol to many. Given your knowledge in regards to Mr. Tyler Perry, tell me HOW DO YOU REALLY FEEL ABOUT HIS ACCOMPLISHMENTS AND ARE YOU SATISFIED OR DISSATISFIED WITH MR. PERRY'S PROJECTS? Are you an Actor in Georgia and not getting anywhere? TALK TO MIMIE ACOSTA...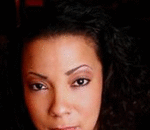 Posted By: Minelva Acosta
Friday, March 27th 2009 at 8:34PM
You can also
click here to view all posts by this author...
I personally love Tyler Perry. I am so inspired by him and I consider him to be one of the most valuable black men in America. I know that may seem a little far fetched, but I truely believe that he as a positive black man, has touched and changed the lives of many, including mine. I have never met Mr.Perry, but in some of his movies and plays, I know that his message was for me.
Monday, August 24th 2009 at 9:24AM

Tyler Perry is walking evidence of God's grace. He uses his fame as an opportunity to share with millions grace and biblical values. I am humbled by his work in that he honor's God in so many ways. I'm sure the Lord's used Perry's past as a means to grow him to the man he is today. Thank God for men who step up and serve!
Saturday, January 2nd 2010 at 12:12AM

I'm not trying to be offensive, but I'm sort of glad he came from, and out of that environment, because, I think thats what keeps his head level, not like most black stars who disappear, sort of speak, from where they came from. Like forgetting where they come from, never returning, mentally or physically.
Friday, April 9th 2010 at 11:46PM
Ted HigginBotham
Hello how are you i,m just commenting on Tyler Perry he's a Brillant producer And play writer,God has smiled upon him through his Triles&Trubulations,Giving him the courage to never give up on his dream,to Keep fighting by all means ,Nessary Tyler Perry is Living Proof that if you never give up on dreams and Don't give up on your self all dreams can be achieved and become Possible though Hard work, but most of all Putting God first in every thing that you do ,you will have sucess, in the Long the run,god will bless you,to move forward and open up door ways out of no way,Tyler Perry has moved from living under a Bridge to Owning the bridge thats what God can do if you Put him First,and never give up on your dreams,Like Malcom X Said Make it happen by all means Nessary,and all dreams can be Achieved though Hardwork,Nothing is to hard for god Keep Striving For what you Want out of lfe because life is to short, and When you waste it then you'll Know what life, is, Keep Striving People never give up!


Tuesday, April 27th 2010 at 10:12PM

I like everything that Mr. Perry has done, but s*xual exploitation, which was a major concern in the movie "Precious" I take my hat off to him because the way I see it, s*xual exploitation is one the major avenues of our division as black folks. It's time someone came along with the guts to put it out there, like it is; black folks should be thankful for his consideration, it might be the key for future generations to get back on the I'm black and I'm proud band wagon. Unity will get us wherever we want to go------especially, in our own direction.
Wednesday, April 28th 2010 at 1:34PM
Ted HigginBotham
What about your life???? Tell me about it...
Monday, January 24th 2011 at 1:23PM
Ted HigginBotham
Polls & Voting Home