The title sequence, as a separate art from the rest of the film, almost seems like a throwback to mid-20th-century filmmaking, conjuring up images of the legendary Maurice Binder titles on James Bond films, or Saul Bass animation for Stanley Kramer or Alfred Hitchcock.
Steve Viola, creative director of Santa Monica-based Rok!t (yes, that exclamation mark isn't a typo), helps bring the animated title sequence back to the forefront with their CG-yet-retro work on the latest Tyler Perry outing, Madea's Big Happy Family.
The film opens with an animated sequence of Perry's titular character leaving her house and driving her car around town, getting into a series of mishaps – with various relatives – that leads into the "live" opening shot at a hospital. "We wanted to center this concept around the car – sort of a quick cartoon version of the movie," Viola says, revealing "little things to show the quirkiness of the characters like Madea dragging around the relatives that live in the house with her."
More:
http://www.btlnews.com/crafts/visual-fx/ma...
By Mark London Williams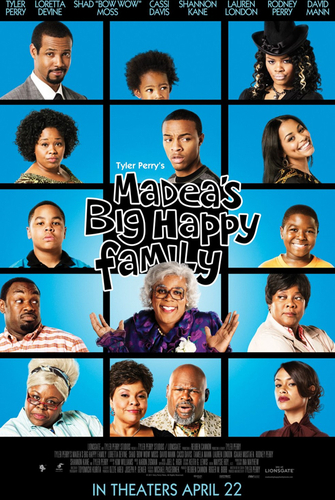 Posted By: Elynor Moss
Thursday, May 5th 2011 at 7:21PM
You can also
click here to view all posts by this author...